Standard Control Package
The standard DTS system control package features an open panel with a set of pre-wired components. With this configuration, the control panel is intended to be mounted in the interfacing machine's existing electrical enclosure. Cable exits the control panel and terminates at a bulkhead connector that is generally mounted in the wall of the existing enclosure. The control package features a servo amplifier that requires a single or three phase, AC power source ranging from 90-270 volts. Also featured are a set of manual controls and an interface module for PLC or CNC interface.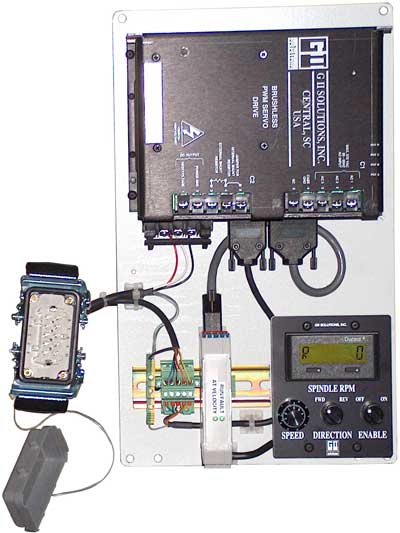 The interface module provides multifunctional interface between the servo amplifier and an external controller. All available features are accessible through screw terminals and connectors. Included in this module are three 24 Vdc input relays, two solid state output relays, and several functional circuits and direct connections to the complete range of functions available from the servo amplifier.